I rise between 4-6am.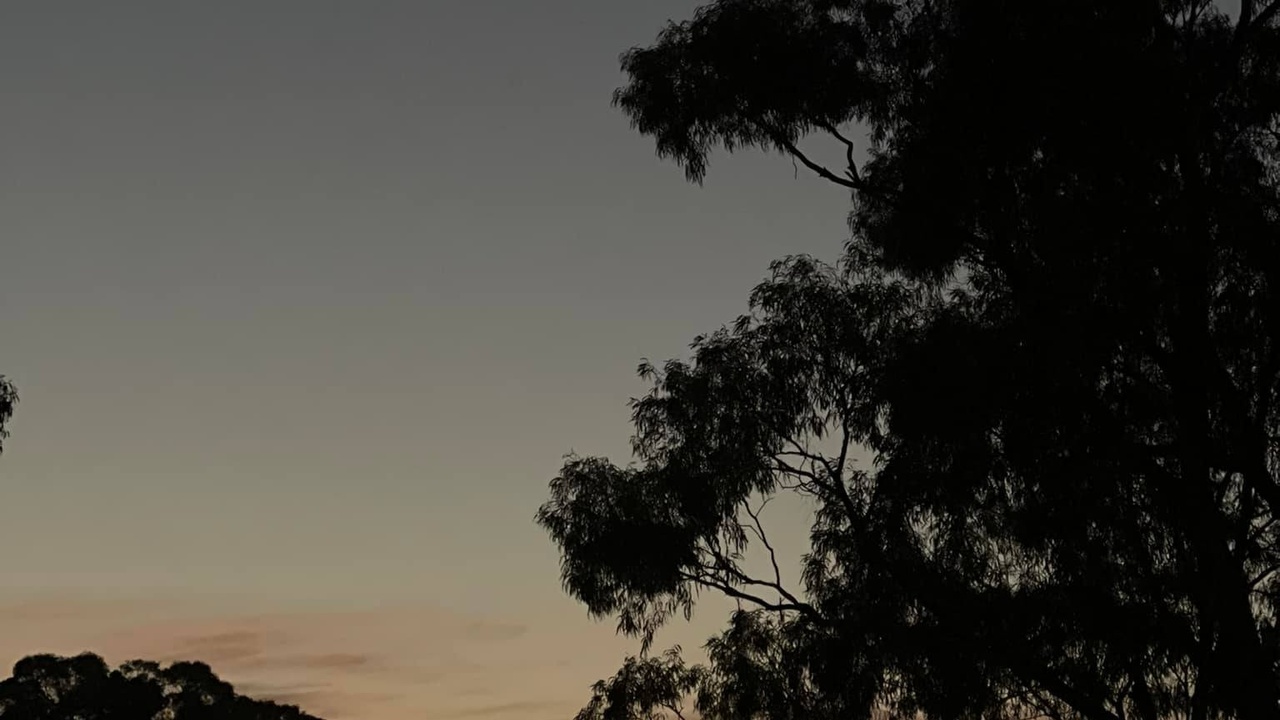 Every morning, I rise from my slumber anywhere between 4-6 am.
I know this isn't a commonly shared experience, my love for the dawn.
Growing up in a sole parent family, my parent, having worked as a wool classer for many years, was always up around the same time. I'd wake to the lights and the sound of the kettle being turned on as she was preparing to leave the house before we woke.
I'd often get up to see her before she left, and the way that time of the morning felt is still the same to this day.
There's something incredibly safe about the dawn. Being highly anxious as a child meant I was not a great sleeper. To this day, not a great sleeper. I tend to wake often and in between the waking are very vivid dreams. Most of the night, I am checking the time, to see if it's time to rise yet.
Don't get me wrong, I LOVE sleep. I love my bed. I invested a lot of time and money, when I was able to, into my bedding. I wanted to prioritise having a haven to rest in at the end of my very busy, very active days.
I've experimented with pillows, sheet textures, blankets and doonas until I got it just right for me.
This is important to me, as my days are filled with a lot of cleaning, sudden jolts and running after a very active and sensory seeking autistic child with 24 hour care requirements. I also home educate my seven year old PDAer.
I am always prepared to jump up at any given moment, and my body is often flooded with cortisol (stress hormone) and adrenaline.
There are many an emergency in our home, various complex needs and two older children; a teen and an adult.
Of course I'm also busy running my business, which is my passion and doesn't really feel like work. And then there's study.
The bottom line is that I am a parent and full time carer and as I don't have familial support, or the opportunity for regular rest breaks, I have to create the opportunity for luxurious or deep rest where it's possible.
I am early to bed each evening. I jump in around 7pm, unless I'm working. No kidding.
7pm.
In many ways, I've had to. Being the parent of a young child with a demand avoidant autistic profile who is recovering from school related trauma means being needed in deeper connection, more often. So, my child cannot sleep as of yet, until I join them. We co sleep.
While initially I fought this, with tears and exhaustion; longing for alone time, I have grown to absolutely LOVE being snuggled up with my baby. I have found another means of rest. We lay alongside one another, doing our own thing for some time. I read (something I hadn't had the opportunity to do for years), watch videos or movies or sleep right away on the more labour intensive days. And this returns me to the original point..
The stillness, the quiet. The beauty of the rising sun and the earthy colours shifting across the sky. No people. No problems. No survival mode. No noise. No overwhelm. No panic around how much time I have until I'm interrupted, which is very painful for me as an auDHDer. Time for my thoughts to just be and to flow. A time to notice how small I am in comparison to something so much bigger, more powerful and wiser than I. Earth. Country. Source. Whateveryoucallit.
The atmosphere at dawn is completely still. Nothing exists but the beautiful chatter amongst the birds; the magpies. It transports me back to my childhood, on my grandparent's property on Wamba country. My grandfather. What a human being he was/is.
I hear the movement, the thudding in the quarry in the distance and I think of the custodians of this country, the Wurundjeri and Woi Wurrung people and how they traded the beautiful green stone from that same quarry with other First Nation people, who travelled far and wide to access the stone for their tools. What a privilege to stand on the same country and imagine this.
In the silence of the dawn, the earth speaks to us. It reconnects me with my true nature and all that truly matters. It reminds me of what soothes me and beckons me to return to it. To know that it is there, existing all the day long and not just at dawn. But my human brain becomes preoccupied with all the things that don't really matter; that won't matter when I am in my last moments. The preoccupation with who said what and who did what. All of the nonsense created by the chatter of people. Humaning. All the extra, additional rut I navigate as an autistic person, not truly meant for any of it.
This sun, this earth, this moon, this birdsong, this dirt on the bottom of my feet is what I'm meant for.
And when I rise at 4-6 am, I have the privilege of reconnecting with it all and remembering who I am.
And, when my children rise at 7.30 am, I'm ready for them. I've had my coffee, I've connected with all that speaks to my soul, I've remembered my true nature, and I am inspired.
But hey, talk to me after 4pm and I'll tell you not to talk to me.
What began as a problem in childhood, my lack of sleep; has become something truly beautiful.
I know many, many neurodivergent folk prefer to sleep more during the day and enjoy their quiet time during the night. But my mind, my spirit is awakened at dawn.
What do you do to feed your soul and remember who you are?
Image is a photograph taken from Kristy's backyard. It's the beautiful dawn sky, with the colours of the earth stretching across it. The gumtrees are tall and many, many years old and the sun is rising.
------------------------------
Looking to learn about our Masterclasses?